Integrated Capital Fund
Fast-Track Your Growth Through Our ICF Program
What Is The ICF?
Our Integrated Capital Fund could be your ticket to opening with the most timely, efficient, and purposeful capabilities than ever. Professional connections, access to endless learning, and a broad reach will steady you as you jump into your successful business.
How Can The ICF Help My Business?
The right amount coming to you reliably is exactly what you and your business need to be able to take flight as a new business. ConnectUp! strategizes with you and for you through local and regional networks and sources of capital.
Free Lawyers to answer legal questions
CPA's will be present to answer your accounting questions
20-minute clinics around building up your business capacity
Is The ICF Right For Me?
ICF is right for you if you are looking for secure, traceable funding. If you care about where your money comes from and where you put it, ICF can enable you to build and grow into a formative competitor who fights for just and equitable business practices.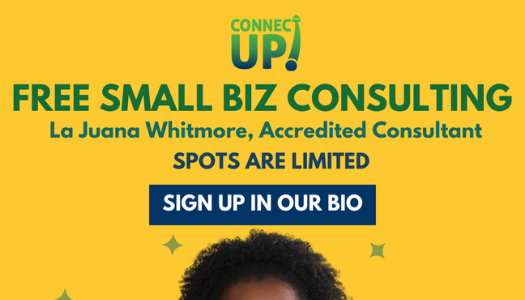 Don't Take Our Word For It!
Here's Where We've Been Featured









Connect With Us To Get Started